What is fully synthetic oil?
Fully synthetic oils are artificially created lubricating oils which have improved oil properties compared to mineral oils. The fully synthetic oils are produced by chemical processes such as synthesis technologies or polymerisation. Short-chain hydrocarbon compounds are combined to form medium and long-chain hydrocarbon compounds and produce fully synthetic oil. The advantage of this is that the formula and consistency can be tailored exactly to the needs of the application. Typical fully synthetic oils are polyalphaolefins (PAO), polyalkylene glycols (PAG) and ester compounds.
Fully synthetic oils are often used for engine oils. The advantages of fully synthetic oils over mineral oils are better viscosity-temperature behaviour (in cold and heat), better wear protection, lower frictional resistance in the engine and the related fuel savings. Furthermore, synthetic oils are more durable than mineral oils and increase the oil change intervals. Added additives enhance the oil properties and make the oils even more efficient. As some additives only dissolve in mineral oil, a small proportion of mineral oil itself is contained in fully synthetic oil. Therefore, the term "fully synthetic oil" is misleading and rather indicates a high content of synthetic oil in the product. No engine oil is 100% fully synthetic. Only some components can be fully synthetic.
Due to the complex production process, fully synthetic oils are more expensive to purchase. For many applications, fully synthetic oils are not necessarily required, as mineral oils or partially synthetic oils also meet the requirements. Fully synthetic oils are required above all for high-performance engines, such as those used in racing.
Synthetic engine oil by ADDINOL
Typical fully synthetic engine oils are those which are designed for a wide temperature range. These are, for example, cold-resistant oils of SAE classes 0w-x or 5w-x. However, there are also synthetic oils for high-performance engines, which are assigned to SAE classes 10w40 or 10w60, for example. We have compiled some synthetic engine oils of the ADDINOL product family for you.
Viscosity:
Specifications / Approvals:
ACEA C5
VW 508 00, VW 509 00
Viscosity:
Specifications / Approvals:
ACEA C3
API SP
BMW Longlife-04, MB 229.31, MB 229.51, MB 229.52, VW 504 00, VW 507 00, Porsche C30
Viscosity:
Specifications / Approvals:
ACEA A3/B4
API CF, API SP
MB 229.5, VW 502 00, VW 505 00, Renault RN0710, Renault RN0700, MB 229.3, MB 226.5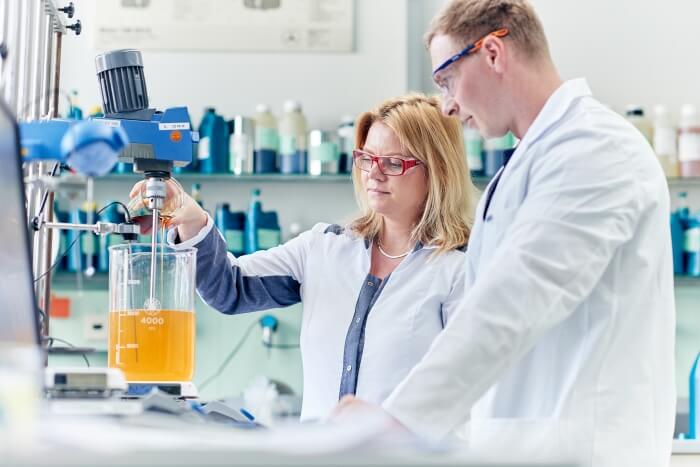 2-stroke engines are sometimes subjected to the highest loads and also require fully synthetic oils to achieve the highest performance. This affects private users and racing sportsmen alike. For this use ADDINOL offers synthetic two-stroke oils.
What is the difference between fully synthetic and semi-synthetic oil?
The term "synthetic oil" is not protected or even standardized. Any manufacturer can use the term if the oil contains synthetic components.
For fully synthetic oil, it can be assumed that the proportion of Group IV base oils (PAO) and Group V base oils (esters) is very high and exceeds the proportion of mineral oil. However, there is no standardized definition of the term "fully synthetic". The exact composition of an engine oil from synthetic oil, mineral oil and additives is the responsibility of the manufacturer and depends on the specifications which the oil must later meet.
Semi-synthetic oil consists of a higher proportion of mineral oil. At least 10% synthetic oil must be added. In addition, less Group IV base oils are added and more Group III base oils are used, which are mainly obtained by hydrocracking mineral oil. The semi-synthetic oils are usually also sufficient for most applications and engines. Many manufacturer approvals can be covered with semi-synthetic oils.
Mixing fully synthetic and semi-synthetic oil?
Both types of oil are compatible and mixable with each other. However, mixing oils of different manufacturers and viscosity classes is not recommended. In general, only fill in oil that corresponds to the OEM specifications and, in the best case, only one type. If two oils have the same release, a mixture is relatively harmless, but still not necessary. If two different oils of different release classes are mixed together, there may be interactions due to the different additives or the basic viscosity may change drastically. In case of doubt, this leads to long-term damage to the engine and loss of warranty. We therefore advise you not to mix fully synthetic and semi-synthetic oils. Only use it in an emergency if there is a risk of insufficient lubrication. Carry out a complete change of the mixed oil in good time if it cannot be avoided at all.