What is semi-synthetic oil?
Semi-synthetic oil is a mixture of synthetic oils and mineral oils. The proportion of synthetic oils from Group IV base oils and Group V base oils must be at least 10%.
Mineral oil is produced by refining crude oil. Distillation in the refineries removes foreign substances and impurities from the crude oil, so that as pure a hydrocarbon compound as possible remains, which guarantees good lubrication properties. However, at some point the basic quality of mineral oils was no longer sufficient to ensure the proper operation of modern engines.
Fully synthetic oil is produced artificially by certain synthesis technologies. Short-chain hydrocarbon compounds are combined to form longer chains until the desired lubrication properties are achieved. The oil is very pure and more powerful than mineral oil.
The mixture of mineral oil and synthetic oil makes semi-synthetic oil suitable for complex applications such as the lubrication of engines.
Semi-synthetic engine oil by ADDINOL
Many modern car engines and two-stroke engines run on semi-synthetic engine oil. The good lubricating properties of the oil meet numerous manufacturer approvals. We have compiled a few examples from the ADDINOL product family for you.
Viscosity:
Specifications / Approvals:
ACEA A3/B4
API SP, JASO MA-2
VW 501 01, VW 505 00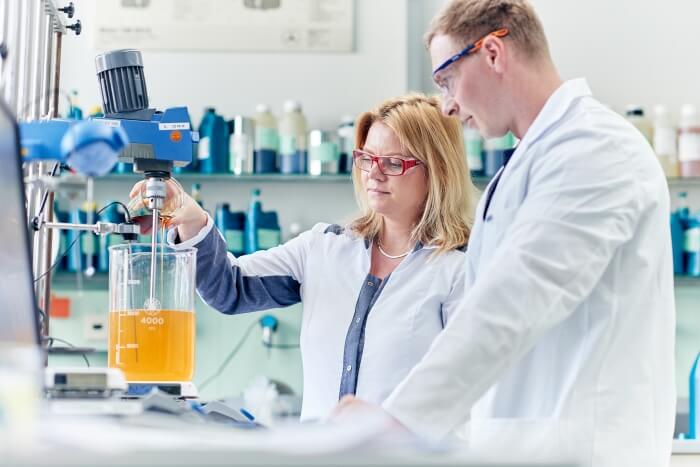 What is the difference between semi-synthetic and fully synthetic oil?
Semi-synthetic oils are a mixture of mineral oil, synthetic oil (at least 10%) and additives. Fully synthetic oils consist largely of synthetic oil and a smaller proportion of mineral oil to dissolve the additives in the oil. Since synthetic oils consist of higher quality hydrocarbon compounds than mineral oils, the fully synthetic oil is more powerful than semi-synthetic oil.
Fully synthetic oil has better properties in terms of:
Cold resistance
Heat resistance
Ageing stability
Wear protection
However, fully synthetic oil is not always better than semi-synthetic oil. Ultimately, it all depends on the OEM approvals. Semi-synthetic oil can be used for many complex applications without problems. It is not always necessary to resort to the more expensive fully synthetic oil. Partially synthetic oils are just as effective and reliable as fully synthetic oils in some applications. In addition, they save money.