High-performance gear oils setting standards
Longer lifetimes, increased operational safety and cost reductions are just some of the benefits of ADDINOL industrial gear oils. They have been developed in close co-operation with leading gearbox and systems manufacturers as well as research institutes. New technologies, such as Surftec® or Advantec Formula, ensure that ADDINOL high-performance gear oils of the Eco Gear range can also offer optimum performance under the most extreme loads and temperatures, for example in wind power generation. This is gear lubrication at its best.
Industrial gear oils by viscosity
If you are already looking for a specific industrial gear oil, we have already compiled a selection of common viscosity classes for you.
Your benefits at a glance:
Lower maintenance costs through longer oil changing intervals
Active wear protection thanks to Surftec® technology
Smoothing of pre-damaged surfaces (pitting and micropitting)
Increased energy efficiency through considerably reduced friction (compared with standard CLP oils)
Longer lifetime of gears and components
Excellent, personal service thanks to our Application Technology
Composition of our industrial gear oils
Benefit from the advantages of ADDINOL industrial gear oils on the basis of mineral, synthetic, PAO-based or silicone-free base oils for applications under the highest loads with maximum wear protection.
ADDINOL Eco Gear oils are state-of-the-art. They have been developed in close co-operation with leading institutes, gear and plant manufacturers – specifically tailored to the complex requirements of modern gears of all construction types.
ADDINOL Eco Gear GLS for highest loads
ADDINOL Eco Gear GLS is an industrial gear oil characterized by extraordinary load carrying capacity over long application intervals achieving the performance of an automotive transmission oil under highest loads. At the same time, the high-performance oil ensures reliable wear and corrosion protection. It is mainly used in gear units with planetary, bevel and hypoid gearing in high-performance applications such as wheelset drives in locomotives and railcars, low-floor drives as well as swivel and angular gear units for transporting cargo.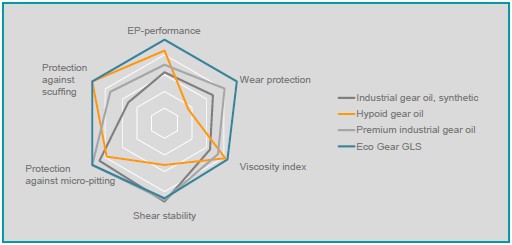 Wear protection and high viscosity index with ADDINOL industrial gear oils
Under heavy loads, reliable protection against fatigue damage and long transmission life are crucial. ADDINOL Eco Gear GLS ensures reliable protection against wear (for example abrasive wear) and pitting over a long period of time. Abrasion and tribocorrosion are minimized effectively and loads caused by wear and contamination particles in the system are being reduced. The high-performance gear oils of the ADDINOL Eco Gear GLS range achieve a high and stable viscosity index of 165 across all viscosity classes. The flat run of the viscosity-temperature curve guarantees optimum viscosity both at low and high temperatures. Therefore, a stable lubricating film and higher gear efficiency in a clearly extended temperature range are guaranteed when using ADDINOL Eco Gear GLS.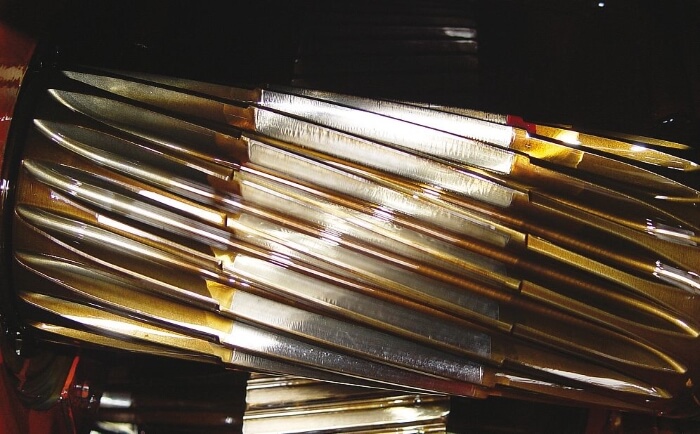 Prevention of pitting and micro-pitting in industrial gear units
Standard gear lubricants do not actively combat wear. If there are also more difficult operating conditions, then microcracks, micropitting, sharp edges or even pitting, so-called material break-outs, can form. The consequence of this is the failure of the gear and thus frequently production downtime.
ADDINOL Eco Gear M and S adapt to changing load conditions in the toothing and increase its load carrying capacity; they achieve a targeted prevention of micro-pitting and pitting and even re-smooth pre-damaged surfaces. ADDINOL Eco Gear M and S are applied at high loads and preferably for toothings prone to micro-pitting. While ADDINOL Eco Gear M is ideal for mild climates and constant temperature conditions, ADDINOL Eco Gear S masters varying temperatures in a wide range. Preferred applications for the mineral oil based Eco Gear M are gears in steel industry, in mining and in cement industry. The synthetic Eco Gear S is applied successfully for instance in wind turbines, in mining and in extruder gears.
Often, previously damaged gears can continue to work thanks to a switch to the high-performance gear oils ADDINOL Eco Gear M and S. Some of them even last until an appropriate replacement unit is available, even for several years.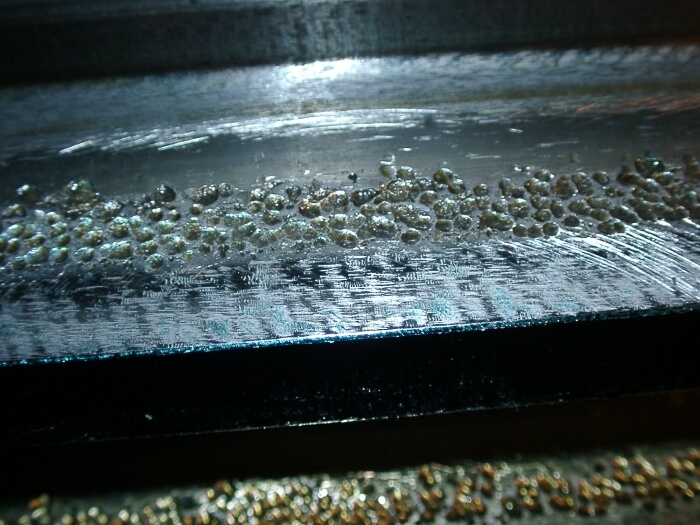 Combating oil aging in industrial gearboxes
Operating life and prevailing temperatures influence the oil filling's ageing process. The valid rule of thumb says: oil ageing doubles with every temperature increase of 10 °C. Therefore, the reduction by every single degree Celsius counts! This is particularly important for gear oils which are meant to be applied over long periods. The high-performance gear oils ADDINOL Eco Gear M and S contain selected antioxidants. In addition, they reduce oil temperature and delay the ageing process considerably thanks to the substance combination SurftecR and their extremely low friction coefficient.
By using ADDINOL Eco Gear M and S friction coefficients are reduced considerably compared to conventional industrial gear oils. Lower oil sump temperatures confirm a significant improvement of efficiency alongside the respective energy saving potential.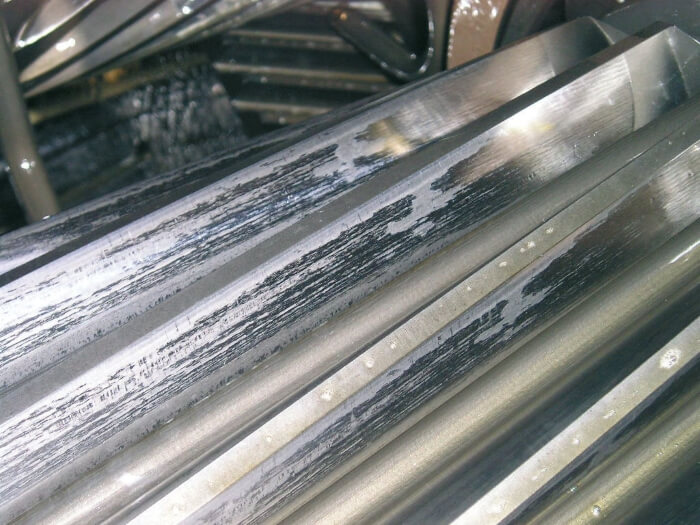 ADDINOL Eco Gear W with Advantec Formula for maximum energy efficiency
ADDINOL Eco Gear W has been developed for gears of the latest design as well as toothing and bearing surfaces of highest quality. Thanks to its extended temperature range and its improved pumpability it is perfectly fit for the use at low temperatures. For example, our industrial gear oils are used as lubricants in wind power plants.
Ideal for low temperatures
At low temperatures ADDINOL Eco Gear W scores even in two aspects. On the one hand, the product possesses an extremely low pour point (depending on the respective ISO VG between -55 °C and -48 °C). In addition, it displays excellent pumpability at low temperatures. Due to its outstanding low-temperature viscosity ADDINOL Eco Gear 320 W can be pumped and heated in the lubrication circuit faster even at pronounced sub-zero temperatures. The effective range of use at low temperatures is broadened by at least 5 °C compared to conventional synthetic gear oils. This characteristic pays off especially for plants at extreme cold and after longer idle periods.
No chances for water, air and foam in industrial gears
During operation the agitation and aeration of the lubricant is unavoidable. The fine air bubbles must be separated and released from the oil quickly because they impair the hydrodynamic lubricating film and entail the risk of cavitation. The release of introduced air causes foam on the lubricant's surface which is minimised for ADDINOL Eco Gear W by the help of special inhibitors and carefully selected base components. Even under the impact of water or heavy contamination a heightened foam formation is prevented effectively. Apart from excellent air separation ADDINOL Eco Gear W also achieves outstanding separation of water and this way reduces the danger of corrosion in the gear box.
Are you interested in our industrial gear oils? Find a sales partner near you.