Lubricants for food and beverage industry with certifications
The production and packaging of food, beverages, animal feed, pharmaceuticals and cosmetics places special demands on the lubricants used. They must not only meet the high requirements for use in gearboxes, compressors, hydraulic systems and chains, but also comply with strict food law guidelines for consumer protection.
The lubricating oil of the ADDINOL FoodProof series have been specially formulated for these requirements and are registered according to NSF H1. They have also been certified as kosher and halal. Furthermore, the manufacturing process of food grade lubricants at ADDINOL is certified according to DIN EN ISO 21469 : 2006.
The FoodProof series includes special lubricants for the special requirements of the individual facilities:
ADDINOL FoodProof CLP 150 ... 320 WX are used in the lubrication of drives and gears
ADDINOL FoodProof XHF 15 … 680 S and FoodProof XHF 320 and 460 HT ensure reliable lubrication of chains in food industry facilities
The hydraulic oils of the ADDINOL FoodProof HLP WX and HLP S series are ideally suited for hydraulic systems under high demands
Screw and multicell compressors are reliably lubricated with ADDINOL FoodProof VDL 32 … VDL150 S
ADDINOL FoodProof UNI 15 ... 1000 S can be used as an all-rounder in gearboxes, hydraulic systems, circulation systems and compressors.
High-quality base oils and specifically selected additives guarantee optimum plant operation, specifically adapted to aggressive ambient conditions, high temperatures and maximum plant utilization.
Information about lubricants for food and beverage industry
Composition of food grade lubricants
Lubricants used in the production and packing of food and beverages must not have any negative impact on the product quality, i.e. consumption and consumer health shall not be impaired. Therefore  they are not only required to be faultless concerning foodstuff regulations but also taste- and odourless and free of any risk for the consumers' health. In order to classify lubricants with regard to food regulations, national stipulations, as for instance the German Foodstuffs and Commodity Act, and internationally accepted standards, such as the Food Safety Modernization Act (FSMA), Hazard Analysis and Critical Control Points (HACCP), ISO 21469 and registration with the NSF (National Sanitation Foundation), are decisive. Global companies should also obtain FSSC 22000 certification (Food Safety System Certification) with approval from the GFSI (Global Food Safety Initiative). A certification as kosher and halal is also becoming more and more important.
The US has and always had the strictest requirements as regards the classification of raw materials for food compatibility. Therefore, the American standards are groundbreaking for the composition of a lubricant according to food standards. The special feature of food-grade lubricants is that only basic raw materials may be used, which have received approval from the FDA (Food and Drug Administration). All approved substances and regulations are listed in list 21 CFR § 178.3570.
Not suitable for the production of lubricants for food production are:
Aromatic mineral oils
Heavy metal-containing additives (e.g., ZDDP - zinc dialkyl dithiophosphate)
The responsible production of food-grade lubricants in production plants requires certification in accordance with ISO 9001/14001 and ISO 21469. The basis for this are high-purity pharmaceutical-grade white oils and state-of-the-art synthetic base oils. Thanks to intensive research, food lubricants from ADDINOL are just as powerful as synthetic lubricants without food suitability.
Requirements for food-grade lubricants
Food industry places particularly high technical requirements on the lubricants. Maximum capacity utilisation, ever shortened downtimes, in part extreme temperatures and often aggressive ambient conditions – these challenges can only be met by high-performance lubricants.
Properties of food-grade lubricants are:
NSF-H1 certification and registered in the NSF White Book
certified as kosher and halal
reliable protection of the components against friction, wear and corrosion
best ageing stability for long operating lives
resistant against aggressive ambient conditions
outstanding temperature stability
high compatibility with materials, sealings and paints
very good heat dissipation
The food, beverage and pharmaceutical industries in particular must pay attention to issues such as hygiene and the quality of their products in order to be successful in the long term. A good reputation is very important in the market. High losses of money, lawsuits or recalls are possible, if complaints arise about the compatibility of the products. Therefore, the food lubricants must match the highest standards of health safety.
Applications of food lubricants
Machines in the food industry are basically similar to those from other industries. There are sliding and rolling bearings, chains, compressors, gears, hydraulics and pumps that need to be lubricated. However, the lubricants often have to cope with much more extreme conditions than in other industries. This is due to high temperature differences, changing humidity and entry of acidic and basic liquids in the production process.
Food lubricants are used in a wide variety of industrial plants. These include:
baking industry
confectionery industry
meat industry
fish industry
animal feed industry
beverage industry
fruit and vegetable industry
dairy industry
agriculture
pharmaceutical industry
cosmetics industry
tobacco industry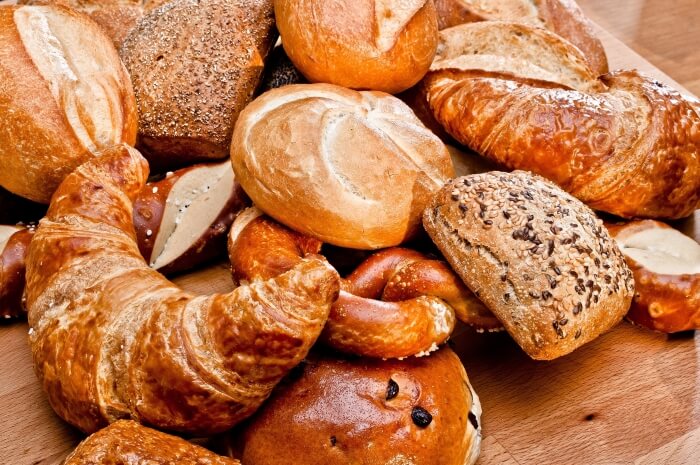 Changing intervals of food lubricants
The environmental influences in food production can be very complex. When an oil or grease needs to be changed in a machine depends greatly on the application and the environmental conditions. The oil change intervals depend heavily on the contamination of the lubricant in addition to the ageing of the oil due to oxidation or used additives. You should regularly take a sample of the lubricant and send it to appropriate laboratories. Our experts in application technology will be pleased to advise you.
Certifications and approvals
Currently, the certification of the American NSF (National Sanitation Foundation) is the most important classification of food grade lubricants worldwide. The American board FDA (Food and Drug  Administration) defines which components are allowed to be used for these. 21 CFR § 178.3570 lists all permitted raw materials by their exact chemical names and quantities. The list cites components  only which do not pose any health hazard (physiologically harmless) according to the actual state of knowledge and have been tested in comprehensive toxicological analyses. The NSF judges the finished lubricants and lists the products certified in the White Book.
NSF classes
Regulations
NSF H1

for lube points where incidental food contact may potentially occur
are physiologically harmless
are free of taste and odour

NSF H2

general lubricants in food industry where contact with food is excluded
in contrast to conventional industrial lubricants they must be free of toxic ingredients

NSF 3H

release agents for applications with direct and continuous contact between lubricant and food
used in the production of food and food packaging materials

NSF H3
NSF HT-1

heat transfer liquids with accidental contact with food

NFS HT-2

heat transfer liquids without contact with food
The USDA (United States Department of Agriculture) independently approved food grade lubricants before NSF. From October 1, 1998 this responsibility was taken over by the NSF.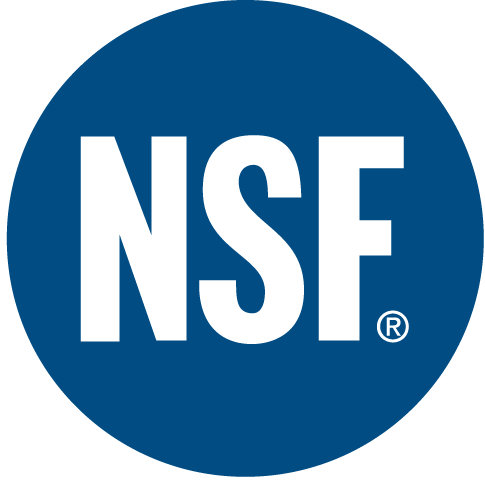 The Hazard Analysis and Critical Control Point concept identifies and eliminates food hazards. All processes of food production are illuminated, i.a. production, processing, transport, storage and sale. Food companies conduct internal HACCP controls to improve their own standards. It identifies health hazards from chemical, physical or biological sources to take preventive action. All harmful influences on the production process of food should be avoided as much as possible. This means, contact between maintenance lubricants and the end product must be kept at a minimum level. If that is the case, the lubricant must at least be harmless to humans and animals.
The principles according to HACCP are:
carry out hazard analysis
define critical control points
determine limit values
systematically monitor critical control points
take countermeasures if limits at a control point are exceeded
verify the success of the HACCP system
document all procedures and measures
ADDINOL has been certified to ISO 21469 and fulfills the requirements of the HACCP system. ISO 21469 specifies standards and hygiene requirements for the composition, production and use of special lubricants. This includes lubricants for use in machinery of the food, cosmetics, pharmaceutical, feed and tobacco industries.
Kosher approval of food lubricants is subject to compliance with Jewish dietary regulations. The lubricant itself must comply with the dietary regulations. We guarantee that the lubricant contains no animal ingredients. The lubricants can be used both in the production of milky and meaty foods. This is called "parve". The kosher certificate is renewed annually by a rabbi.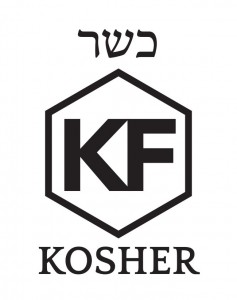 The halal approval requires the production of food according to the Islamic dietary regulations. Lubricants used in the production of halal products are also subject to these regulations. To ensure this, we do not use any animal products in the manufacture of our lubricants. In addition, all food lubricants are without ethanol. This means, they are alcohol-free. Halal approval is granted annually by Halal Control.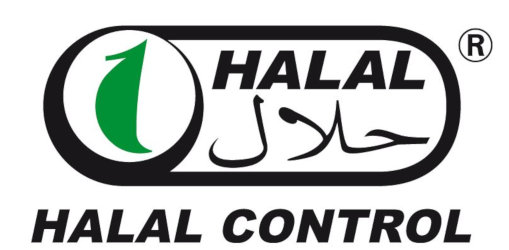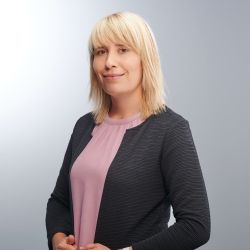 Dr. Sara Schmorl
Product Manager Industry Lubricants
Are you interested in our lubricants for food and beverage industry? Find a sales partner near you.