ADDINOL chain lubricants – ideal for extremely high-temperature use
In the field of chain lubricants ADDINOL has specialized in high temperature applications. Based on synthetic components with special additives, ADDINOL chain lubricants are suitable for conveyor chains, rollers or drive belts subject to high thermal loads, such as those found in pass-through furnaces, dries, film spreading systems or press lines. Even at high loads and speeds ADDINOL high temperature chain oils effectively prevent incrustations and deposits. They effectively protect against wear and reduce friction.
The requirements for chain lubricants include:
High temperature stability / high flash point
Low evaporation loss
No residue formation
Good creep properties
Good adhesion
Reduction of mechanical friction
High corrosion protection
Chains are regularly lubricated with oil. The oil is usually applied by spraying, brushing and drops. The chain adhesive oil must be distributed independently between the pin and sleeve of the chain links. Good creeping properties ensure optimum wetting and formation of an even lubricating film. At the same time, the oil must adhere well even at high chain speeds and must not detach too easily from the chains and effectively prevent skidding or dripping.
When used in high temperature ranges, the oil evaporates. Chain lubricants may only form small residues during the process. Deposits and residues can occur due to the operating fluids used. These particles should be easily rinsed off the chain if possible. Under no circumstances varnish forming should occur. The residues can lead to clogging of individual chain links, which in turn can cause inadequate lubrication.
Your advantages of ADDINOL chain lubricants at a glance:
Used by leading OEMs
Optimum application at high temperatures
Prevents crusting and deposits
Excellent wear protection
Reduced consumption thanks to minimum evaporation losses
Longer lifetime of components and system
Excellent, personal service thanks to our Application Technology
Information about chain lubricants
Composition of chain lubricants
For high-temperature applications, highly saturated esters are used as the main component, as they exhibit excellent thermal oxidative stability and promote the wetting process. They also leave hardly any residue during evaporation. Special additives are then added to the base oil to give the oil its desired properties.
Important additives in the chain lubricant are:
Antioxidant combination
EP additives
AW additives
Friction reducer
Corrosion protection for steel and non-ferrous metals
High-temperature chain oils for extreme conditions
The high temperature chain oils of the ADDINOL Cliptec XHS series are used at temperatures up to +260 °C mainly in the film industry. Despite the high process temperatures, the ADDINOL Cliptec XHS chain oils do not form any varnish or incrustations on the chain sliding surfaces and their guideways. The lubricating oil supply lines remain continuous. Even at high speeds, the chain oils adhere securely to the sliding surfaces of the chain and ensure a constantly stable lubricating film. Profit from efficiency and economical consumption through the use of ADDINOL chain lubricants.
Example film stretching lines
Modern film stretching lines work at very high speeds and temperatures in non-stop operation, the loads for all components are enormous. The heart of every system is the TDO (Transfer Direction Orientator) stretch chain - it must run safely and evenly to prevent production downtimes and ensure the highest quality of the films produced at all times.
Above all, the constantly high temperatures, typical for systems of this type, entail the risk of evaporation losses, varnish deposits, encrusted deposits as well as lubricant residues on the chain links and guideways; supply lines can clog and block with the lubricant. All these factors can quickly lead to the entire plant coming to a standstill.
In addition, the permanently high loads make all components susceptible to wear, so reliable all-round protection of the chain by the lubricant is essential. Even at high speeds, it must adhere securely to the chain to ensure a stable lubricating film. Economical consumption and efficient use are a matter of course. The excellent friction behaviour reduces the thermal and mechanical stress on all components and ensures increased plant efficiency.
Chain oils for reduced energy and oil consumption
Chains, conveyor belts and rollers subjected to high thermal loads often describe the circumstances in fibreboard production. ­The ADDINOL Belt Lube HT series­ was specially developed for the dust-loaded, aggressive and humid environment in the continuous press lines of Dieffenbacher (CPS ContiPanelSystem) and Siempelkamp (ContiRoll® presses) as well as in discontinuous Küsters presses. In addition to active protection against wear and deposits, these chain oils are particularly characterized by their excellent coefficient of friction. The lower frictional resistance results in a reduction of the mechanical and thermal load on the stressed components. By using the ADDINOL Belt Lube HT products, the service life of the entire system can be increased and energy consumption reduced.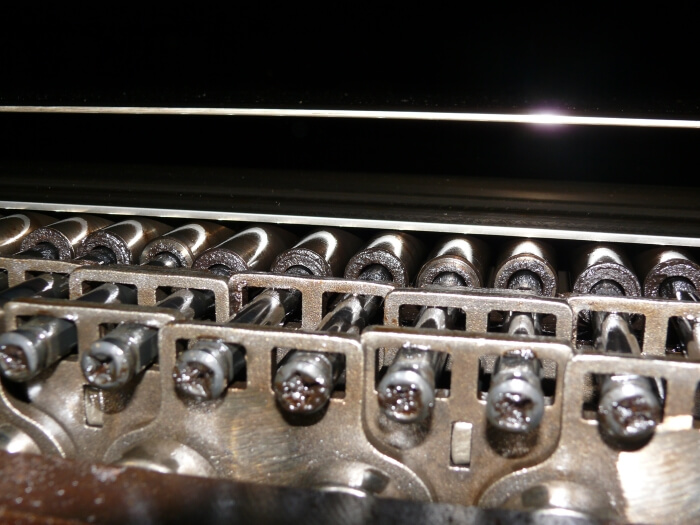 Example wood processing industry
Press lines place high demands on the lubricants used for strips, bending and rolling bars as well as chains. Peak temperatures of approx. +240 to +255 °C prevail in the production process, with belt speeds of up to 90 m/min at pressures of up to 600 N/mm2. In addition, there is the very dusty, damp and chemically aggressive environment (glues, release agents), which is typical for wood processing.
Above all, the constantly high temperatures, characteristic of systems of this type, entail the risk of lubricant residues, varnish deposits and encrusted deposits on chain links, rods, belts and track rollers. These have a negative effect on the smooth running of the strip, the bending bar and the chain and can quickly cause the entire system to come to a standstill.
In addition, the permanently high loads on all components lead to wear, so reliable all-round protection by the lubricant is essential. At both low and high speeds, an optimum and stable lubricating film must be guaranteed. Economical consumption and efficient use are a matter of course. The excellent friction behaviour reduces the thermal and mechanical stress on all components and ensures increased plant efficiency.
Areas of application for chain lubricants
Chain lubricants are used in industries such as the metal industry, wood processing industry, plastics industry, glass industry, food industry and textile industry.
In concrete terms, they lubricate the following components in the production process:
Conveyor chains and holders in film stretching lines
Conveyor belts, chains and rollers in ovens and dryers
Continuously operating press lines in the production of wood recyclable boards
Chains, conveyor belts and rollers subject to high thermal loads
Applications in dusty, aggressive and humid environments
We also offer chainsaw oil for the private sector.
---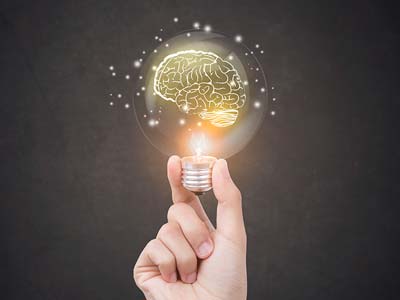 In the context of general maintenance and repair or chains, slide elements and roller systems, for fault-free operation we recommend regular system cleaning with the ADDINOL System Cleaner HT.
Read more ...
---
Selection of the right chain lubricant
Due to the individuality of the different systems, which are operated with chain lubricants, we cannot present you with standardised solutions. There are also no DIN standards for chain oils that can be used to define boundaries. The lubricant to be used should be checked separately for each system. Our application technology experts will be pleased to help you with your selection.
The selection of the right chain oil can only be made by knowing a few parameters of the system:
Requirements of the chain system manufacturer
Temperature range of the system
Forms of movement (gliding, rolling)
Velocities
Relubrication intervals, quantities
Lubricant application (lubrication nozzles, holes, drip oiler, coating oiler, manual application)
Influence of other chemical systems (incompatibilities), external input of operating and manufacturing materials, contamination
Are you interested in our chain lubricants? Find a sales partner near you.