The hydraulic oil HLP 68 is particularly suitable as pressure fluid for industrial and mobile hydraulic systems of different types. It must withstand high thermal loads, prevent corrosion when water is supplied and minimise wear when mixed friction occurs. The oil can be used well at a pressure of over 200 bar.
The designation HLP 68 comes from the letter code "HLP" of hydraulic fluids according to DIN 51524-2 and the number "68", which refers to the standardized ISO VG class. These are hydraulic oils with anti-ageing and anti-corrosion additives as well as active agents for reducing friction and wear.
Our HLP 68 hydraulic oils
Specifications / Approvals:
DIN 51524-2 (HLP), DIN 51519, ISO 3448, DIN EN ISO 6743-4 (HM), Bosch-Rexroth
Specifications / Approvals:
DIN 51524-2 (HLP), DIN 51517-3 (CLP), DIN 51519, ISO 3448, DIN EN ISO 6743-4 (HM)
Specifications / Approvals:
NSF H1, DIN 51524-3 (HVLP), DIN 51524-2 (HLP), DIN 51517-3 (CLP), DIN 51506 (VDL), Kosher, Halal
The HLP 68 hydraulic oils are characterised by the following properties:
Very good demulsifying ability and good water separation ability
Excellent air release ability and low foaming tendency
Good compatibility with the usual sealing and coating materials
Excellent wear protection properties
High thermal-oxidative stability
Listed or accepted by numerous manufacturers of aggregates and components
High purity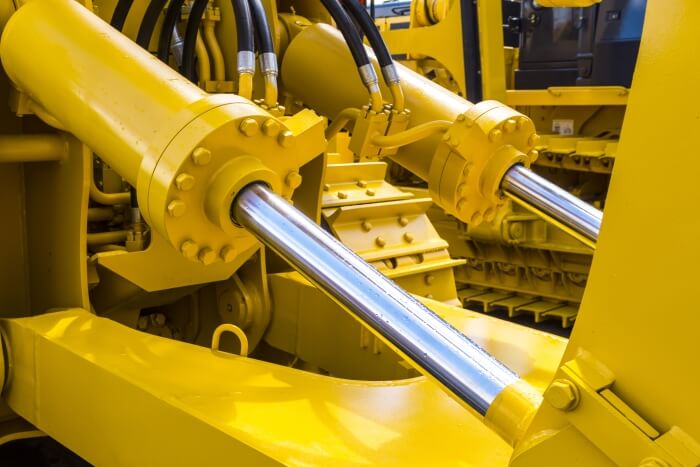 The classification of hydraulic oils HLP according to DIN 51524-2 refers to the cleanliness class of the oil (no foreign matter in the production process), the demulsifying behaviour (water separation), the air separation ability and the foaming behaviour. For these aspects, specific limit values are defined which the hydraulic oil must not exceed if it is to be classified as HLP. The HLP lubricants from ADDINOL clearly fall below the limit values and thus exceed the requirements of DIN 51524-2.
Hydraulic oils marked HLP 68 by ADDINOL have a pour point of approx. -24 °C. At this temperature, the oil is barely flowable. The flash point is about 270 °C. At this temperature the oil starts to evaporate. However, the optimum operating temperatures are not directly at the exteriors, but range between -20 °C and 90 °C. Within this temperature range, the lubricating film of the oil remains stable and optimally protects the hydraulics.
The viscosity of HLP 68 refers to the defined viscosity class of ISO VG (International Organization for Standardization Viscosity Grade). This describes that the kinematic viscosity of the hydraulic oil at 40 °C must be between 61.2 and 74.8 mm²/s. The centre point viscosity is exactly 68 mm²/s. Oil of ISO VG class 68 has approximately the flow behaviour of an edible oil. It is relatively thin if the ISO VG scale from 2 (very thin) to 1500 (viscous) is used as a basis.