Food safety is also a matter of packaging
Food safety does not begin and end with the production process of foodstuff itself. Plants for the production of packaging materials also require lubricants in accordance with NSF H1. These plants operate under severe conditions and do not allow for any compromises in lubricant performance. Lubricants applied here have to master the balancing act between food safety on the one and highest technical machine requirements on the other hand all the same.
Chain lubrication in the production of food-safe plastic films
The production of plastic films that are used as food packaging pose an extra challenge to the plant operators. Their units and aggregates require lubricants which are specifically tailored to this application. Operating conditions in chains at film production are characterised by extremely high temperatures and enormous chain speeds of up to 1,000 m/min. The special challenge for lubricant developers is to achieve such increased performance levels with components that are harmless in terms of food legislation and comply with national and international specifications.
With the development of ADDINOL Cliptec XHS 285 FG and 485 FG the manufacturers of plastic films used for food packaging do not have to accept any significant limitations on safety and reliability of operation any more. The ester-based chain oils of the ADDINOL Cliptec XHS series have been specifically developed for conveyor chain systems and brackets in film stretching lines, in close cooperation with leading OEM. ADDINOL Cliptec XHS 285 and 485 FG complete the range for these applications and can be safely used in packaging production for food industry.
Product benefits of ADDINOL Cliptec XHS 285 and 485 FG
Up to +260°C:
The moistening and lubrication of sliding and rolling contacts on chain links, bolts and clamps is guaranteed even at high temperatures (for applications up to +260°C).
Low oil consumption:
The extremely low evaporation loss results in lower oil consumption.
Up to 1000 m/min:
The ADDINOL Cliptec XHS series offers the right product for any chain speed up to 1,000 m/min. Even at high speeds no dripping and spinning off and thus no contamination of the film.
High efficiency:
Due to its powerful additives the ADDINOL Cliptec XHS series shows an optimum friction behaviour which reduces thermal and mechanical stress, increases efficiency and allows higher speeds.
Approved by Brückner:
The Cliptec XHS chain oils have been developed, tested and approved with BRÜCKNER for the use in film stretching lines. The products of the Cliptec XHS series are compatible with all plastics of the film processing technology.
Less deposits:
High-quality oxidation-resistant base oils reduce the tendency to form encrustations and crackings. Less residues mean less cleaning effort and ensure optimum lubricant performance.
NSF:
For safe use in the food and packaging industry, Cliptec XHS 485 FG and Cliptec XHS 285 FG are registered in line with NSF H1.
Cliptec XHS 480 and XHS 280 are registered according to NSF H2.
DIN EN ISO 21469:
The plant in Leuna is certified according to DIN EN ISO 21469. This means, hygienic requirements are met throughout the whole production and storage process and a contamination with foreign substances or conventional lubricants is strictly excluded.
Kosher:
In the production of the chain oils Cliptec XHS 485 FG and 285 FG, the Jewish dietary regulations are observed, checked and certified annually.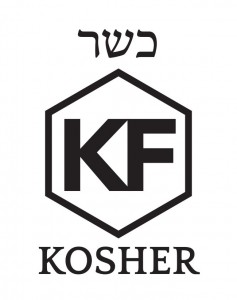 Halal:
Cliptec XHS 485 FG and 285 FG are certified annually by Halal Control and can therefore be used in the production of Halal products.
Further sensitive points of lubrication in plastic film production
While the transverse direction orientation section (TDO) is the heart of film stretching units, the plants have further aggregates requiring food-safe lubricants for their tailored lubrication.
Gear units: ADDINOL FoodProof CLP 150, 220 and 320 WX, ADDINOL FoodProof Uni 15 …150 S
Hydraulic units: ADDINOL FoodProof Uni 15 …150 S
Circulation lubrication: ADDINOL FoodProof Uni 15 …150 S
Heat transfer systems: ADDINOL FoodProof XW 32 M
Bearings: ADDINOL Addiflon Premium FD 2 Plus, Addiflon Super 2 EP Plus
Chain cleaning: ADDINOL Chain System Cleaner FG
Service and maintenance: ADDINOL Silicone Spray LV
ADDINOL FoodProof in packaging industry
With the products of the FoodProof series, ADDINOL offers a wide range of lubricants certified according to NSF H1 that can be used both in the production of food and in the production of their packaging materials. In practice, the ADDINOL lubricants have proven in many applications of both sectors. They reliably lubricate aggregates such as gears, chains or heat transfer systems and ensure all-round protection of the components against friction, wear and corrosion at long intervals of use. Thanks to the registration according to NSF H1 as well as the certification according to kosher and halal guidelines, the use of the produced packaging for food and feed as well as beverages is completely safe.