News in the automotive range 2020
Our range of products for automotive applications includes a number of innovations, which we would like to present briefly in the following.
Engine oils
The use of the right engine oil is not only crucial for driving comfort and durability of a vehicle. If the wrong product is used, expensive engine and transmission damage can quickly occur. For example, early ignition at low speeds, or LSPI (Low Speed Pre-Ignition) for short, leads to serious damage to piston rings and ring lands, thus jeopardising safe continued driving. Against this background, the American Petroleum Institute (API) has introduced the specification API SP. It is intended to ensure that the oils used achieve the balancing act between strict requirements on reducing fuel consumption and CO2 emissions on the one hand and avoiding LSPI on the other.
ADDINOL engine oils according to API SP:
ADDINOL Giga Light MV 0530 LL: Our proven all-rounder in SAE class 5W-30 fulfils the new specification for modern engine technology. Its approval for BMW-Longlife has been renewed, in addition it is released in line with VW 504 00 / 507 00, MB- approval 229.51/.31 as well as Porsche C30.
ADDINOL Premium 0530 DX1 meets both the strict requirements of API SP and the high standards of ILSAC GF-6A. The latter replaces ILSAC GF-5 and defines not only fuel efficiency and strict emission standards, but also wear behaviour, especially with regard to LSPI. The synthetic high-performance engine oil in SAE grade 5W-30 has been specially developed for vehicles of the GM-group (General Motors) with petrol engines, in particular GDI (Gasoline Direct Injection), and is approved according to Dexos®1 Generation 2 (Licence No. D135AAAF058). It also complies with Ford M2C-946-A, GM 6094 M as well as Chrysler MS-6395.
Renault is leading the way in environmental protection and reduction of exhaust emissions and has issued a new oil standard, RN17, for engine oils in SAE class 5W-30. Engine oils according to Renault RN17 are suitable for petrol engines and Euro 6 diesel engines. The specification was developed for turbocharged direct gasoline engines (TGDI) and includes protection of the gasoline particulate filter (GPF) and specific tests to ensure oxidation performance, piston cleanliness and soot wear of the valve train. RN17 replaces the RN0700 and RN0710 specifications and is backward compatible.
ADDINOL engine oils according to Renault RN17:
With ADDINOL Superior 0530 RN we extend our comprehensive engine oil range by another product in SAE grade 5W-30 according to ACEA C3. ADDINOL Superior 0530 RN achieves excellent engine cleanliness, reduces fuel and oil consumption and ensures a long service life of exhaust aftertreatment systems.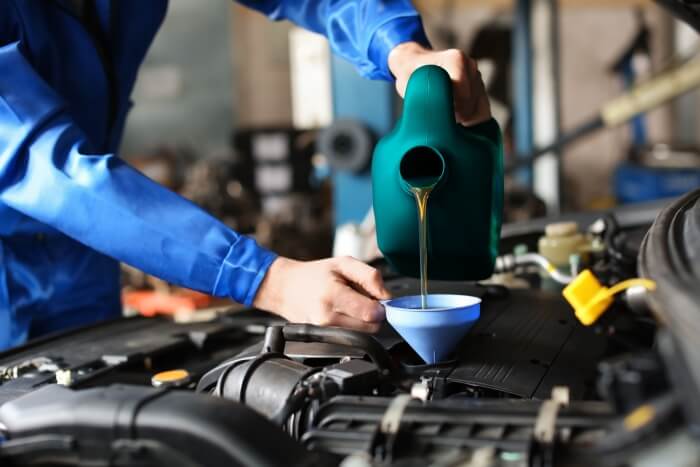 With the new Racing 4T series we extend our range for 4-stroke motorcycles by two semi-synthetic engine oils in SAE grades 10W-30 and 15W-50. ADDINOL Racing 4T 10W-30 and 15W-50 were developed for powerful motorcycles with air and water cooled four-stroke engines. They ensure the reliable function of the wet clutch even under demanding conditions and provide for a long service life of the engine components thanks to highest engine cleanliness and reliable protection against corrosion and wear.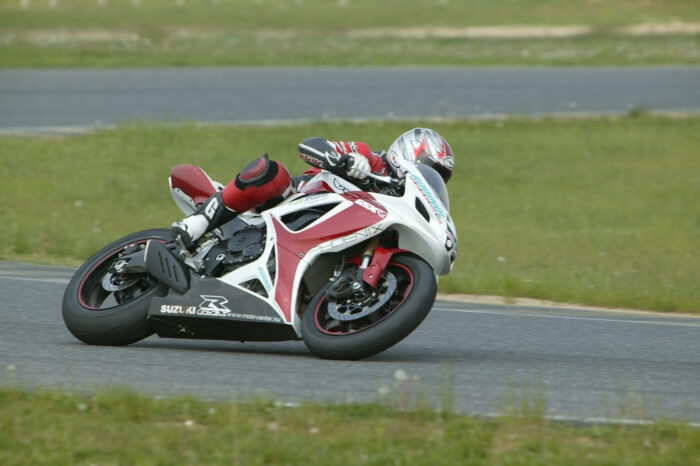 In the field of engine oils for commercial vehicles ADDINOL COMMERCIAL 0530 E6 is now available. The product has the official MAN approval M 3677 and is therefore suitable for the use in MAN commercial vehicles meeting the EURO 2 to 6 emission standard. Commercial 0530 E6 is an extremely fuel-efficient engine oil specially developed for MAN Euro 6 commercial vehicle engines with state-of-the-art exhaust aftertreatment systems. It is characterized by very good cold-starting properties and low oil consumption. With the introduction of the Euro 6 exhaust emission legislation and the exhaust aftertreatment systems or OBD systems used with it, this will be of great importance in the future, as the operability of modern vehicles is necessarily linked to the functionality of the exhaust aftertreatment systems.
Transmission oils
We have extended the ADDINOL Multi Transmission Fluid range by the viscosities 75W and 75W-85. Lubrication of synchronised manual and transmission gearboxes in passenger cars and light commercial vehicles requires power transmission from the engine to the road with as little loss as possible. At the same time, the transmission components must be reliably protected against wear and corrosion in order to ensure a long service life of all components and to keep the expenditure for maintenance and repair as low as possible. The ADDINOL Multi Transmission Fluid series is specifically designed for high loads and meets the requirements according to API GL-4+. ADDINOL Multi Transmission Fluid is available with immediate effect in the SAE grades 75W, 75W-80, 75W-85 and 75W-90. The transmission oil meets the requirements of a multitude of European, Asian and American vehicles for the economic application in the service-fill sector.
Function fluids
There is an improved formula for ADDINOL Brake Fluid DOT 4. ADDINOL Brake Fluid DOT 4 is a fully-synthetic fluid of type DOT 4 based on glycol ether. The effective additive ensures excellent corrosion and ageing protection as well as high chemical stability and extraordinarily good lubricating properties. Our R&D department has further optimised the formulation of this proven product. Compared to its predecessor product the new ADDINOL Brake Fluid DOT 4 has a higher boiling point and wet boiling point for more safety and a significantly improved performance even at low temperatures. The new brake fluid can be used wherever the previous product is in use and a number of additional applications.